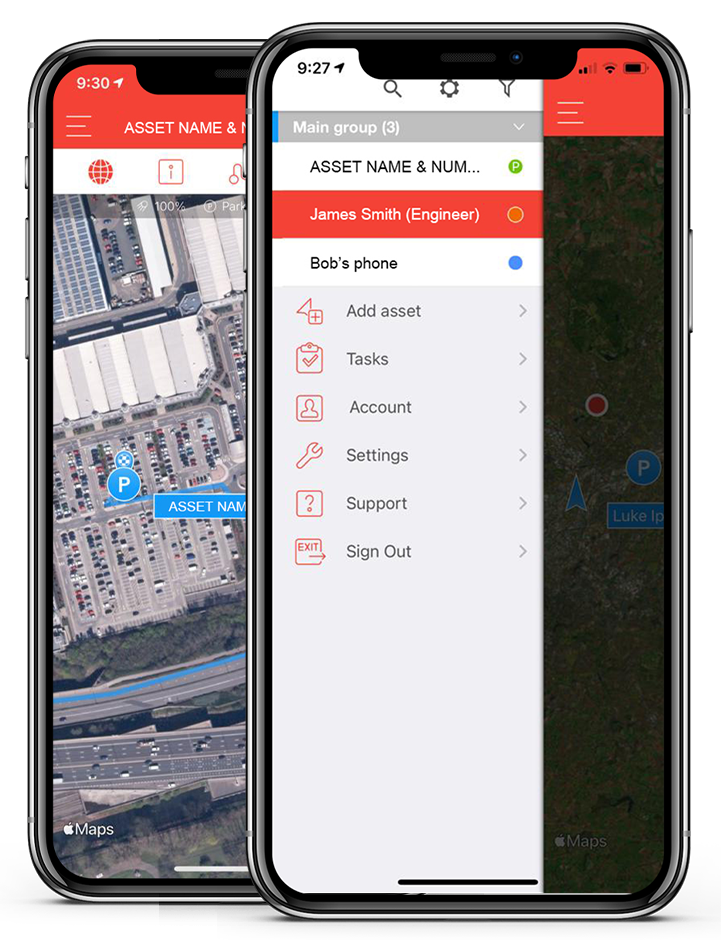 Built For Your Business Fleet
Our bespoke fleet management app unlocks powerful data of your company vehicles – giving you maximum productivity and control of your business operations.
Designed to be compatible with cars, vans, HGVs, and other vehicles, no matter the type or size of your business fleet – we have a custom-made solution for you.
With live mapping via your web app or smartphone, alerts and detailed reporting – it is easy to maximise asset utilisation and minimise your operational costs.
Download the
FREE

app today!


Fleet Management Software
Fleet management, if not done properly, can end up being time-consuming and resource-intensive – having significant negative impacts on your company. Knowing where your vehicles are at all times is essential, so you need to invest in tracking software that is reliable and gives accurate live and historical reporting.
Vehicle Tracking Solutions have developed the perfect fleet management software for your business needs, allowing you to effectively track and manage all the drivers in one place. Whether you run a small fleet of vans or a large operation – we have the expertise to design a tailored, practical solution to meet your requirements.
We will expertly install all of your fleet trackers onto each vehicle at a convenient time. We will work around your drivers – providing a hassle-free, quick installation so you can be back to business in no time.
Fleet Tracking is the ability to track locations of commercial vehicles in real-time wherever they are. A device is installed into each vehicle, allowing you to then pinpoint each vehicle position on your PC or mobile. You can monitor and measure the usage and past journeys all in one place.
Fleet management is responsible for managing a large quantity of commercial vehicles e.g company cars, vans, HGVs. It is usually important logistically to know where each of your vehicle fleet is so that your business can run smoothly.
Vehicle Tracking Solutions take the time to understand the level of reporting you need to run your business.  We design a bespoke package for each individual company to consider the features you need and the total number of vehicles in the fleet.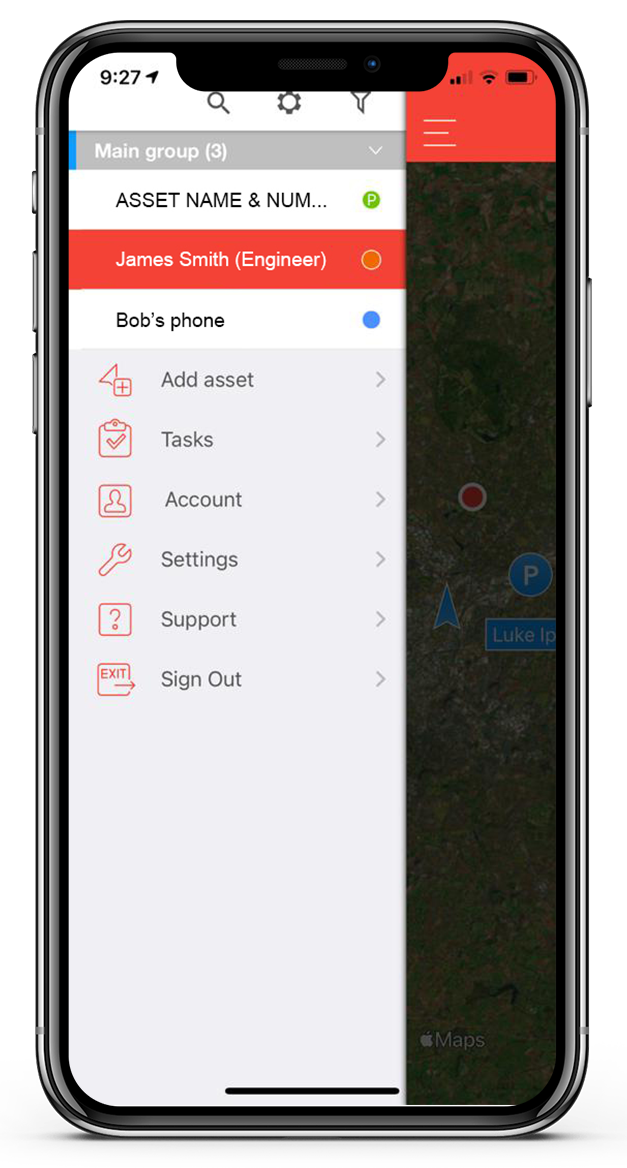 Customise and Edit Assets
The fleet management app gives you the ability to easily add a new asset, customise the view settings and even add tasks to complete.
A clear labelled real-time view of every vehicle in your fleet in one place.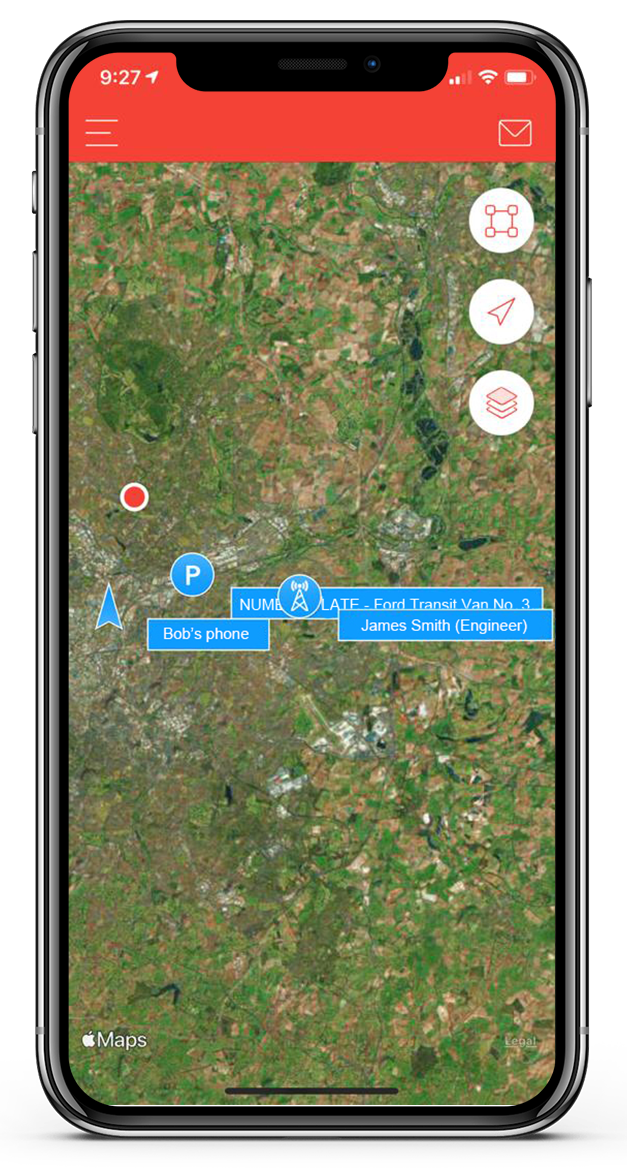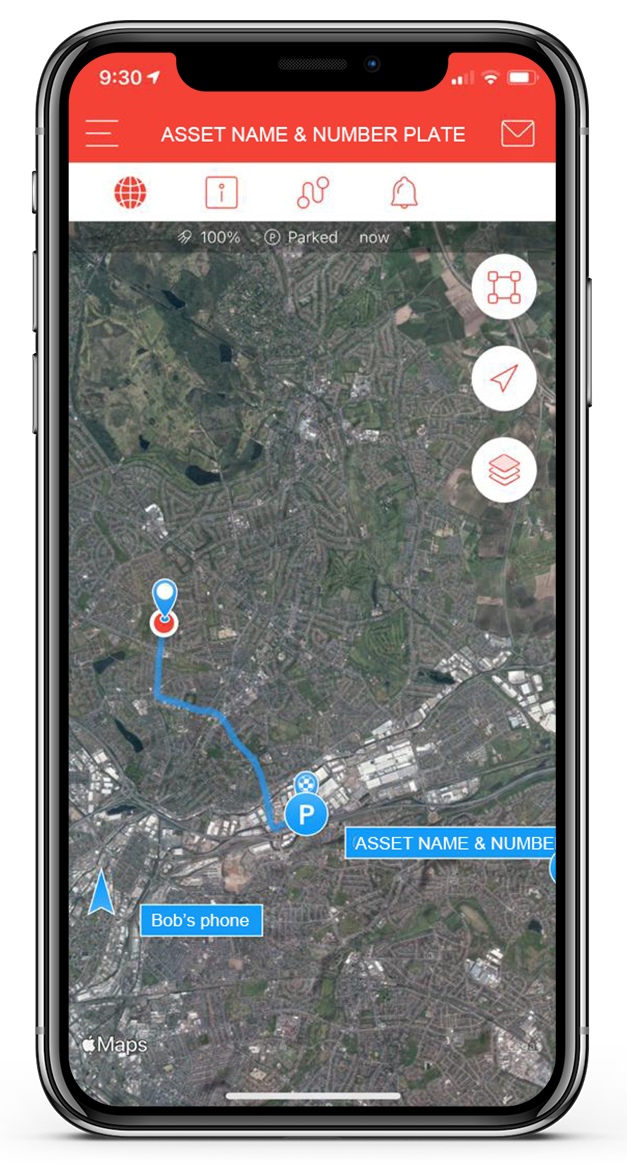 Take advantage of savings on fuel costs with precise journey planning.
View driver journeys on a live satellite map.
Get valuable location information on a selected vehicle, with satellite imagery to get an accurate view of the surroundings.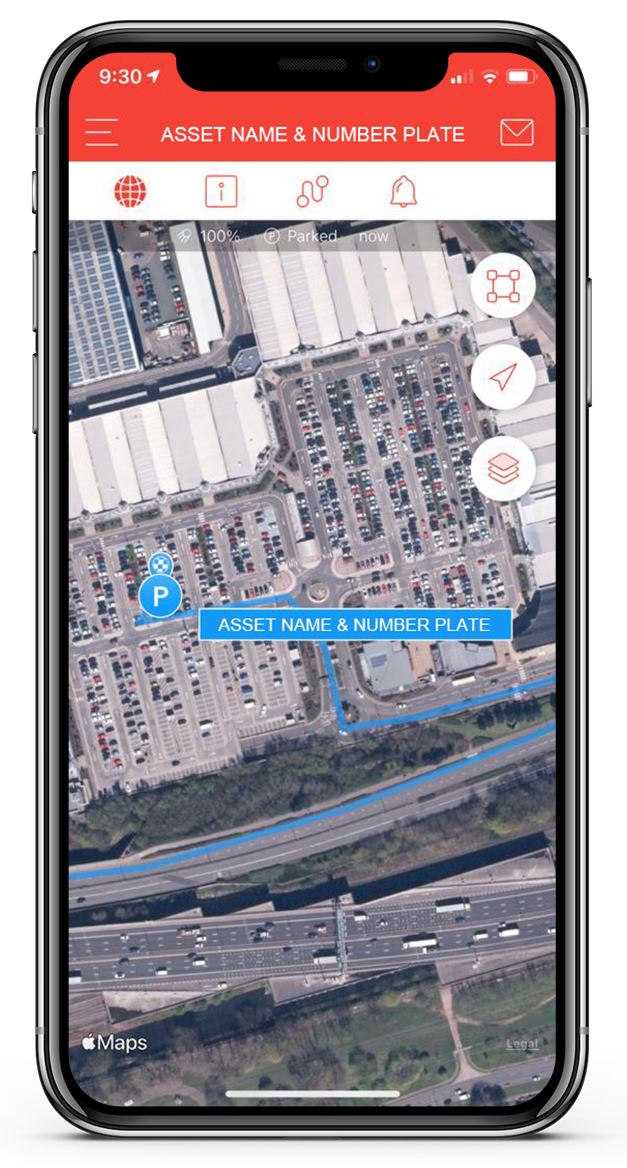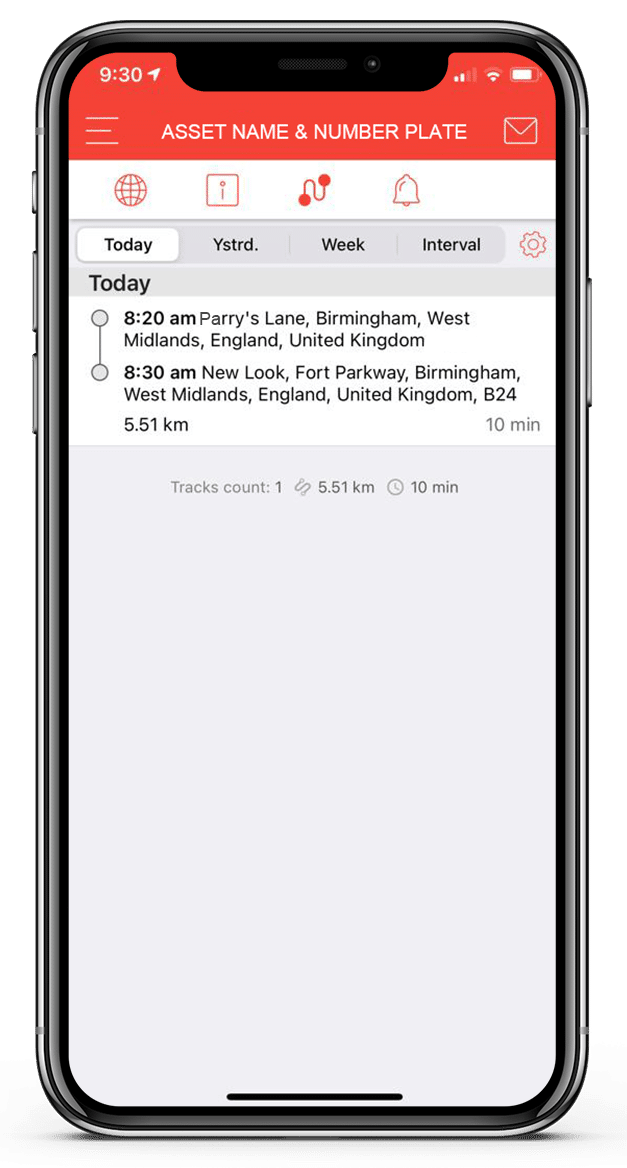 Extensive Journey History
Extensive journey history of your fleet on-demand to analyse past journeys, including arrival times and distance between each event.
See an overview of your assets including model, plan, cost and current state.
A real-time detailed view of every vehicle's status. It is easy to pinpoint accurately where each asset is, whether driving or parked to within metres.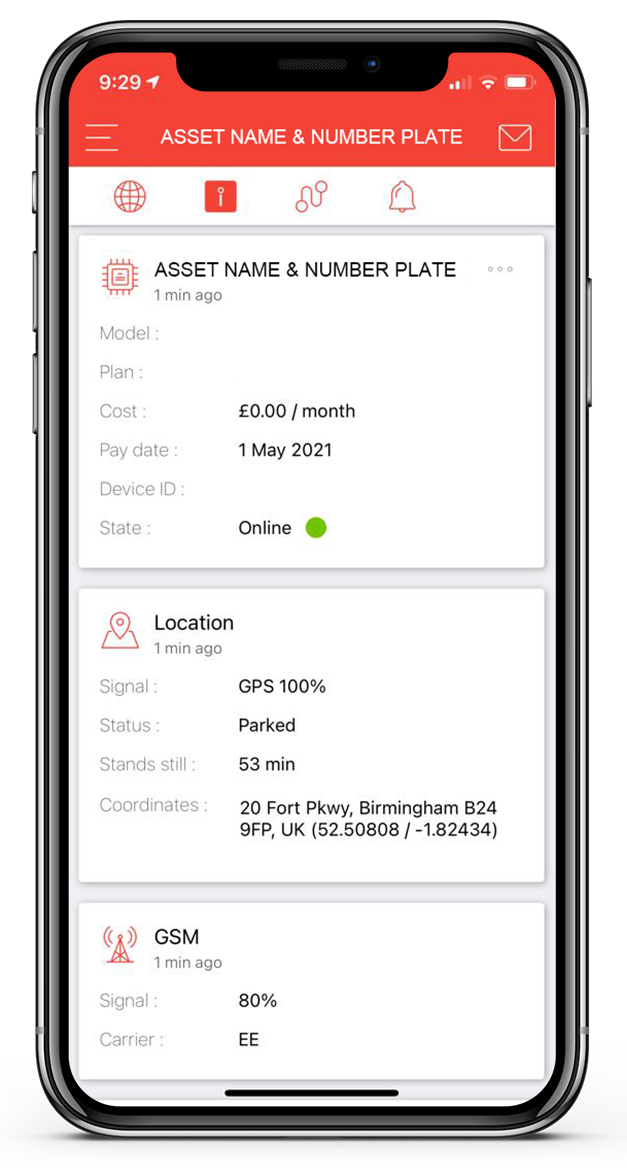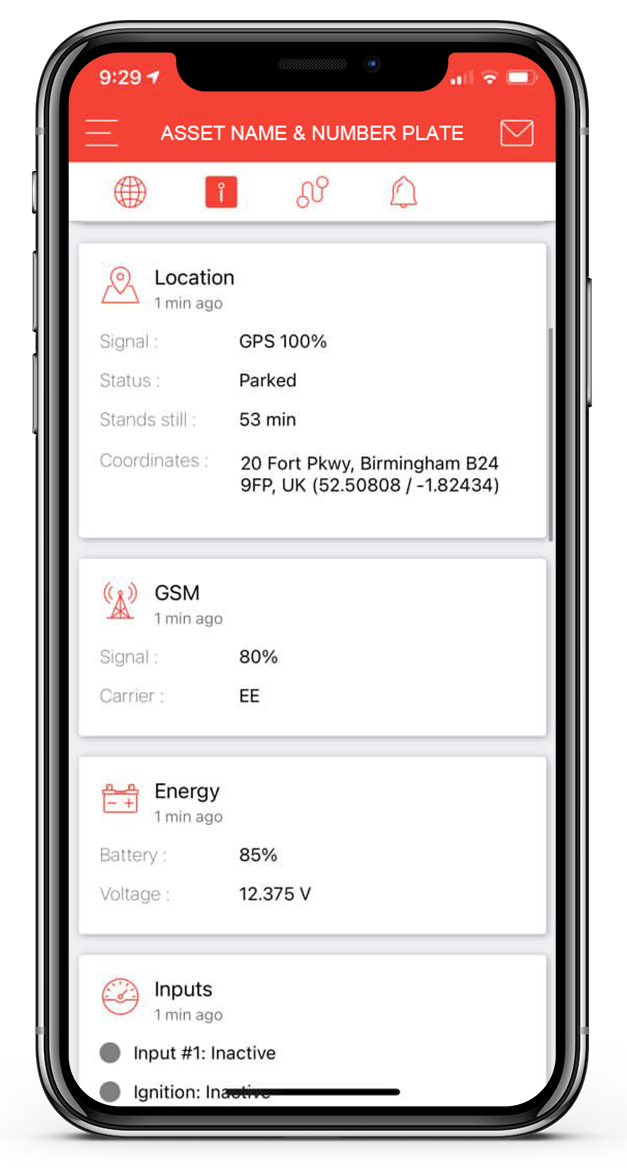 View key information about the GSM and vehicle battery status.
View event and task reports for each asset to get a snapshot view of their working day - what jobs were achieved and time of arrival/finish.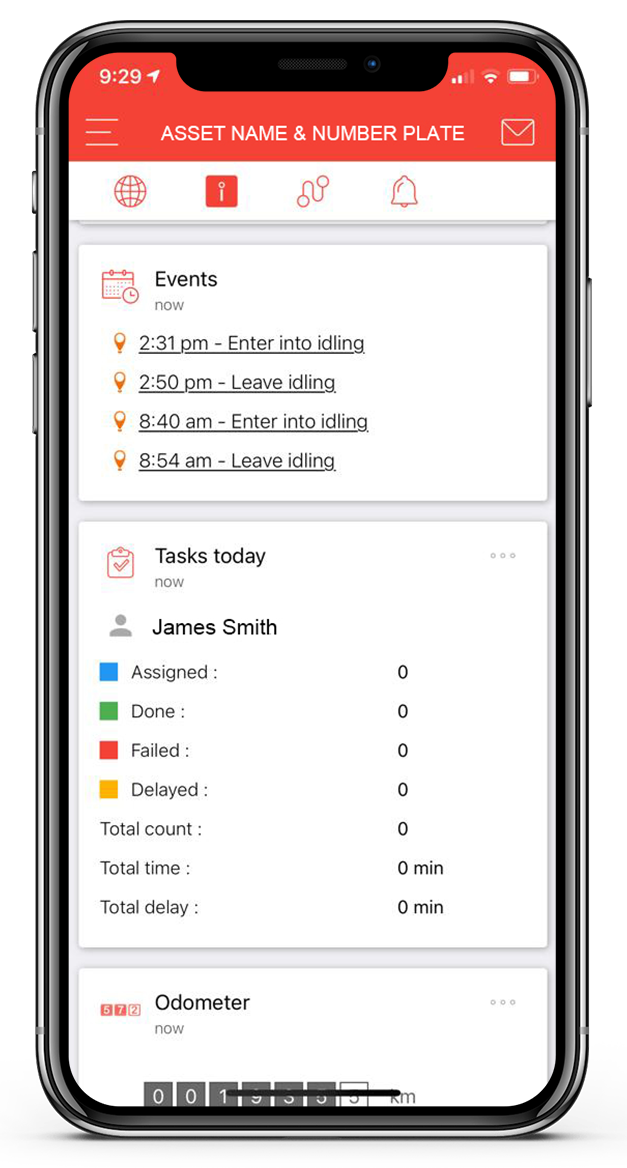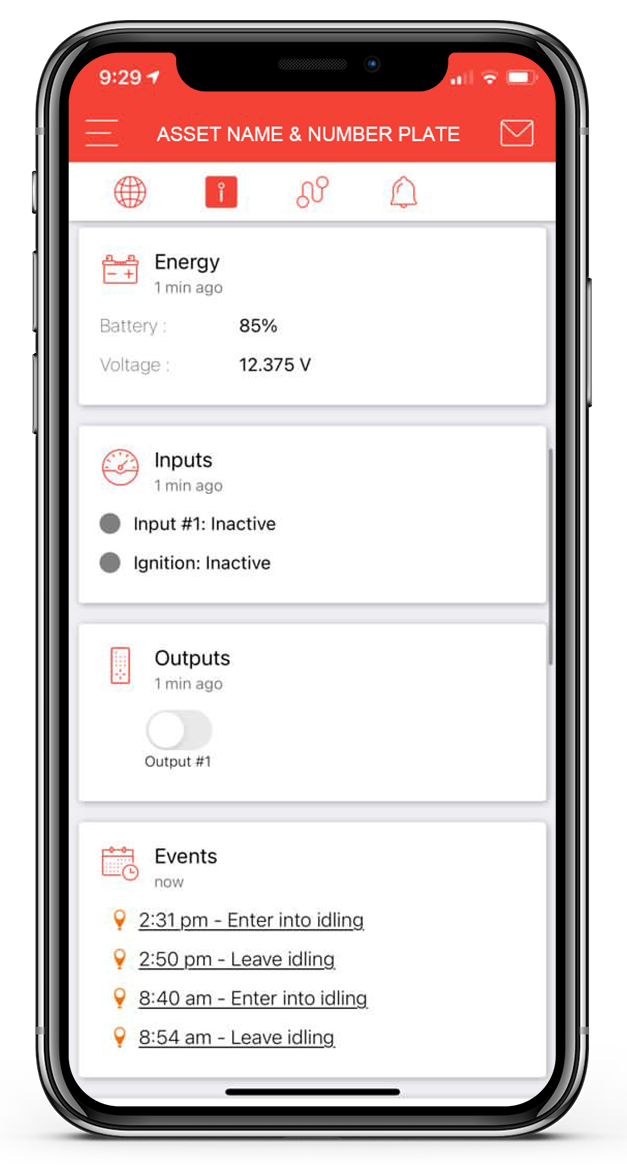 See input and output information to see if your ignition is off or on.
View total mileage and engine hours for each vehicle, so you can plan ahead for servicing and ensure vehicle performance is maintained.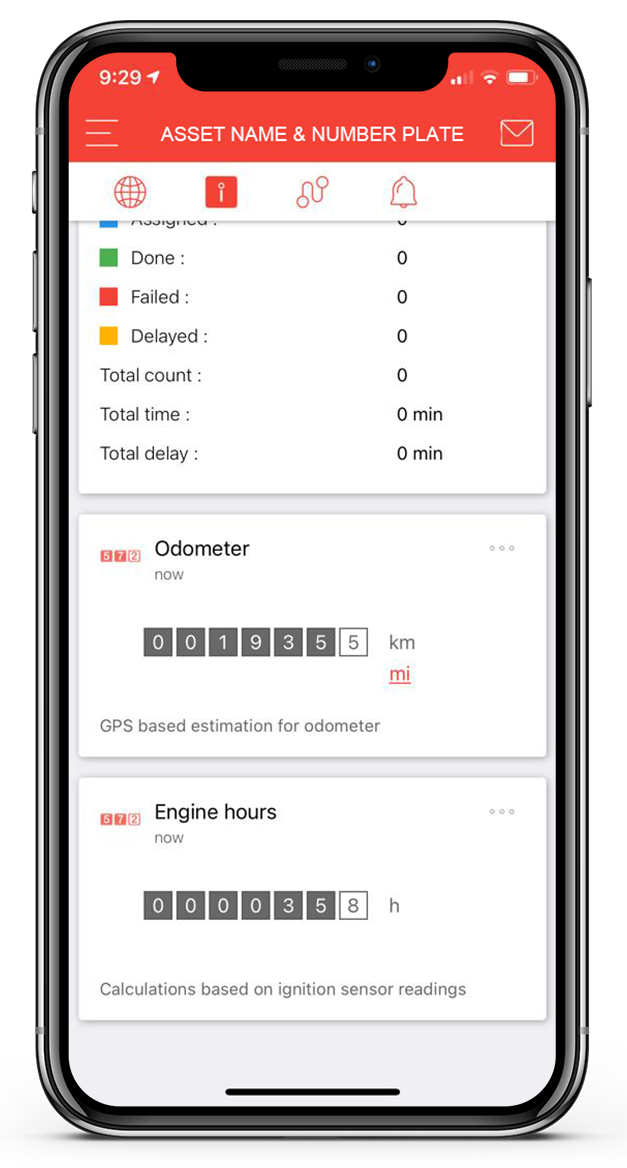 Download the
FREE

app today!