---
Motorhome theft has been on the increase since covid. During this time, many of us invested in vehicles such as campervans to escape on a British seaside retreat in style. With the weather getting warmer and the summer holidays fast approaching, criminals are on the lookout again for the opportunity to bag these valuable vehicles…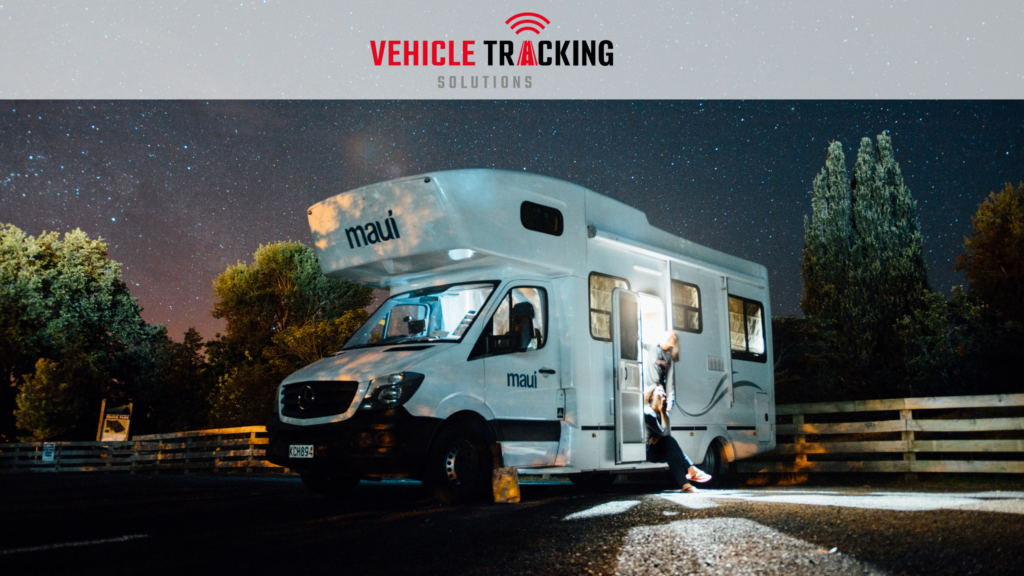 ---
All vehicles are valuable, but the difference with a motorhome is they are irreplaceable – they hold magic memories that are more than money can buy.
Owning a motorhome isn't cheap. Once you've dug deep into your pockets to purchase the vehicle, you then style it and add all the extra mod cons to make it your own. Motorhome insurance isn't cheap either, and neither are the campsite fees. SO, the dread of having this stolen is very much a topic of conversation. But the great news is, you can fit your motorhome the the ultimate protection.
Motorhome theft is on the increase!
With motorhome theft on the increase, owners are reminded to safeguard motorhomes and be vigilant.
Before Covid, in 2019, police issued warnings about an increase in motorhome theft. In one case 30 vehicles with a combined worth of over £1 million were stolen in just 16 months in North Wales. Since the coronavirus pandemic, there has been an influx of people buying motorhomes since as a country we were very limited on travel outside of the UK for the best part of 2 years. Campervans with all the added extras have become increasingly attractive to criminals.
Vehicle Trackers – to tackle motorhome theft
Vehicle Trackers are a game-changer when it comes to a solution to motorhome theft. There was a case last year (2021) where a swift caravan worth over 30K was stolen and then recovered in a matter of 24 hours because it was fitted with a tracking device, this is one of many reported incidents of vehicles being recovered from tracking devices. With the increasing challenges for caravan and motorhome owners, tracking devices are a worthy investment to limit the chances of your vehicle being stolen, but even in the event of it being taken, retrieving the vehicle is extremely likely due to its pinpointing GPS system. You can also get geofence alerts which means as soon the motorhome goes out of specific area it is parked in, you will get notified right away so if it does get stolen, the police can track its exact location efficiently and effectively. Trackers are an investment worth paying for. The best thing about a vehicle tracker is that they're discreet so they when hidden inside your motorhome, thieves won't notice until it's too late.
With insurance premiums being higher on motorhomes due to their value, having a Thatcham approved vehicle tracker fitted to your motorhome may actually lower the cost of your insurance. Thatcham gives a product the gold seal of approval and therefore we highly recommend purchasing a Thatcham S5 vehicle tracker when it comes to protecting against motorhome theft.
Pinpointing GPS System
Geofence Alerts
---
What makes the theft of your campervan more likely?
If you are the proud owner of a motorhome, you know how easy it is to get distracted when you are out and about exploring what a country has to offer. It's the simple things that we often forget to do, that lead to opportunist thieves seizing their moment.
You may pull up to a campsite and run into the office to check in, forgetting to lock your vehicle, or, you might have come in from a long day of hiking, take a quick shower, and leave your door unlocked were a criminal checks the door, walks in and notices your valuables sprawled out on the table. An open door makes it easy for thieves to break in and steal. Keep all valuables out of sight, and preferably locked in a safe if you can, to deter any opportunists.
A classic for any person who owns any type of vehicle is when you fuel up at a garage. So many of us are guilty when it comes to the autopilot run to the shop kiosk to pay, forgetting that you have left your vehicle unlocked.
You never know when thieves will strike, so even though you'll want to relax while on a trip away, you should also be vigilant and implement as many security measures as possible. You will never know when a motorhome crime may take place, so while you want to make it certain you take a break from your busy day to day working life, you'll also want to stay alert.
We have provided a few simple tips below to ensure your motorhome is less likely to be targeted in motorhome theft.
Vehicle solutions to avoid criminal activity
Prevention is better than cure – following a few of these practical pointers will keep you one step ahead of thieves.
Leave a presence – thieves don't want to be interrupted, so if they think you're in, they will be less likely to target your vehicle… Leave a light on, or the radio on – you'll be surprised how this becomes a simple deterrent.
Lock up without exception! Check your windows, doors and locks without fail. Don't underestimate thieves – A simple 'pop out' to the shop is the perfect opportunity for crime.
Invest in additional locking devices – deadlocks being the most popular aftermarket option. These make it even harder for thieves to gain access to your motorhome and also give off a great visual deterrent.
Use a UV pen to write your address on any valuable items – this is a clever hack which has proven to become useful in people retrieving their valuable belongings back to them.
Never leave any paperwork to do with your vehicle in the logbook of the car – this will help thieves sell your motorhome on quicker.
Take note of the serial number on any equipment that is taken with you or installed into your motorhome – things like devices, TV's and so on – this will always help recover them if a theft takes place or aid your insurance claim.